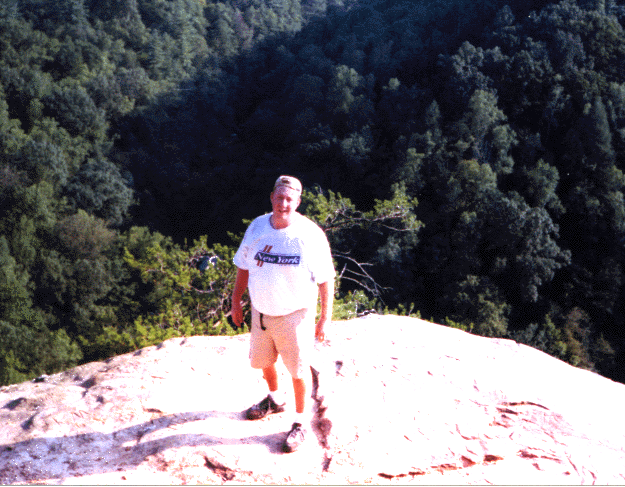 What a view
I have had a lot of fun in the Red River Gorge over the years. It is a diverse place with a lot of scenic beauty. I can't even pin point my favorite spots becuase I have a bunch. I think if I had to narrow it down, I really enjoy the view of Courthouse Rock and Double Arch sitting on the rock ledge over looking Hay Stack Rock. Last time I went I ate my dinner looking at this incredible view quietly talking with my younger brother while the sun went down. If you have never been you need to check this out. The loop trail here isn't the longest in the gorge but for a short loop it has some very intense climbs. The way I see it the climb just makes the views all that more sweet.
PICTURED ROCKS NATIONAL LAKESHORE
Beautiful views. Challenging Hiking. This trip is worth the drive!!
PISGAH NATIONAL FOREST NORTH CAROLINA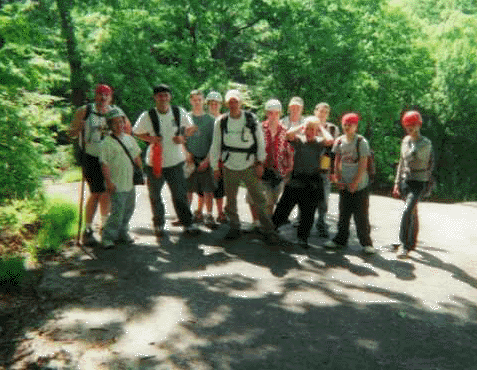 What a crazy crew!! We had a blast!!!
I took a group of teenage guys here in May, 2002. We had a blast. We spent 3 days hiking and a day rock climbing. I am making a return trip for sure!
There is more at Mammouth Cave than what you see under ground. I got to explore a section of the seventy some miles of trials here with my wife and new born son in 1999.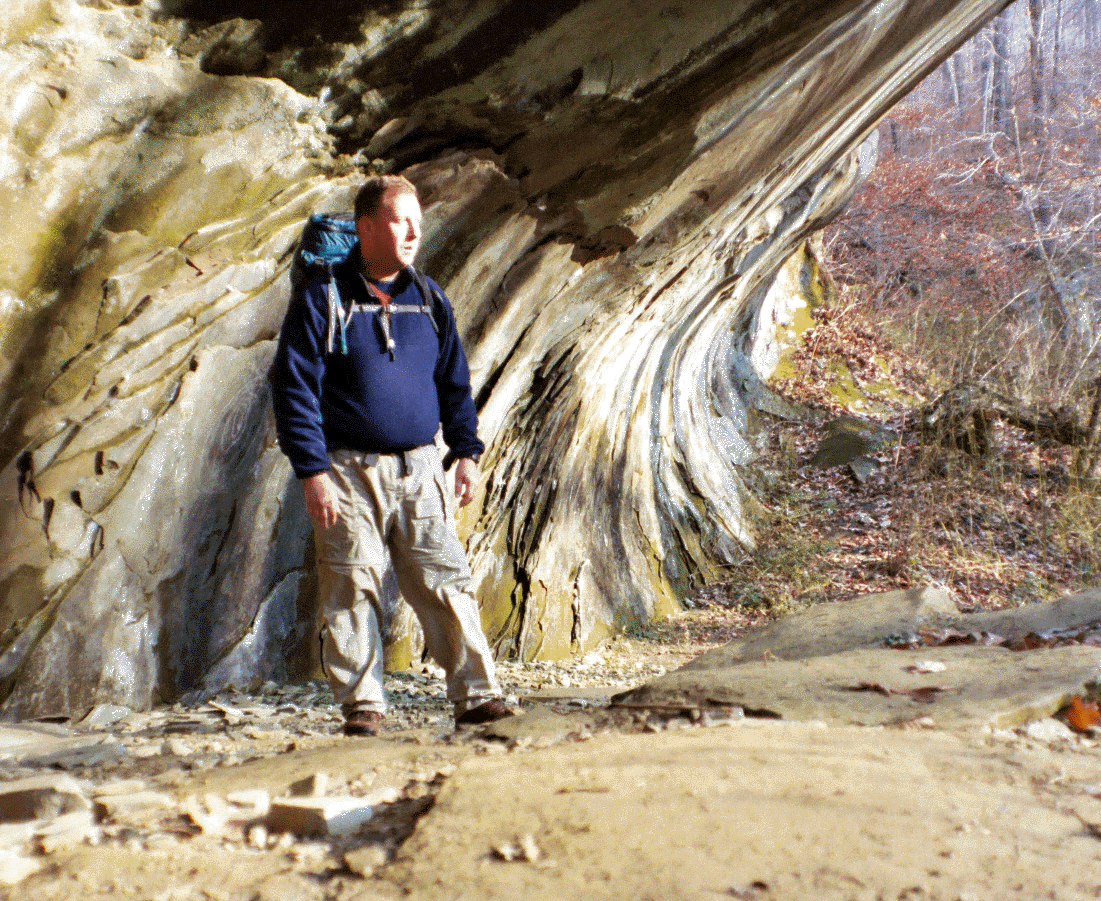 The rock shelter on Low gap trail
High ridges and deep valleys. Not what most people picture when they think of Indiana. Southern Indiana will break the misconception that Indiana is just flat country with corn fields. The Low Gap trail offers a great weekend trip with a 10 mile back coutry loop. Only 30 south of Indianapolis this area has helped me scratch my backcoutry itch more than once.
.
MANISTEE RIVER TRAIL, MICHIGAN
A beautiful river and some great fishing. Nothing better!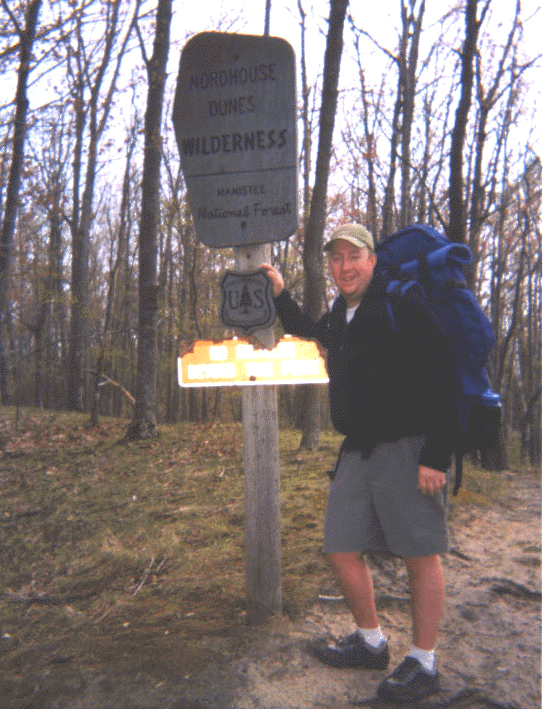 This was not an ultralight load. I took my wife on her first trip, I wanted her to really enjoy it.